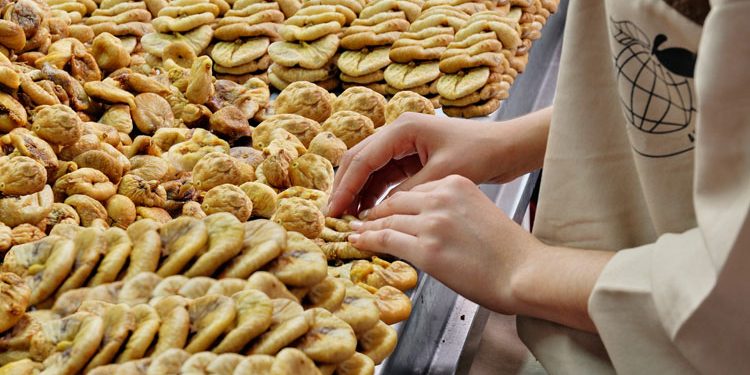 Health Benefits
Figs May Help Lower High Blood Pressure
Figs are a good source of potassium, a mineral that helps to control blood pressure. Since many people not only do not eat enough fruits and vegetables, but do consume high amounts of sodium as salt is frequently added to processed foods, they may be deficient in potassium. Low intake of potassium-rich foods, especially when coupled with a high intake of sodium, can lead to hypertension. In the Dietary Approaches to Stop Hypertension (DASH) study, one group ate servings of fruits and vegetables in place of snacks and sweets, and also ate low-fat dairy food. This diet delivered more potassium, magnesium and calcium. Another group ate a "usual" diet low in fruits and vegetables with a fat content like that found in the average American Diet. After eight weeks, the group that ate the enhanced diet lowered their blood pressure by an average of 5.5 points (systolic) over 3.0 points (diastolic).
Figs May be a Sweet Way to Lose Weight
Figs are a good source of dietary fiber. Fiber and fiber-rich foods may have a positive effect on weight management. In one study, women who increased their fiber intake with supplements significantly decreased their energy intake, yet their hunger and satiety scores did not change. Figs, like other high fiber foods, may be helpful in a weight management program.
Fig Leaf May Have Insulin-Lowering Properties
You probably do not think about the leaves of the fig tree as one of fig's edible parts. But in some cultures, fig leaves are a common part of the menu, and for good reason. The leaves of the fig have repeatedly been shown to have antidiabetic properties and can actually reduce the amount of insulin needed by persons with diabetes who require insulin injections. In one study, a liquid extract made from fig leaves was simply added to the breakfast of insulin-dependent diabetic subjects in order to produce this insulin-lowering effect.
Figs' Potential Cardiovascular Effects
In animal studies, fig leaves have been shown to lower levels of triglycerides (a form in which fats circulate in the bloodstream), while in in vitro studies, fig leaves inhibited the growth of certain types of cancer cells. Researchers have not yet determined exactly which substances in fig leaves are responsible for these remarkable healing effects.
Besides their potassium and fiber content, figs emerged from our food ranking system as a good source of the trace mineral manganese.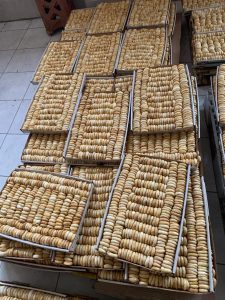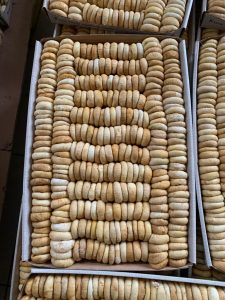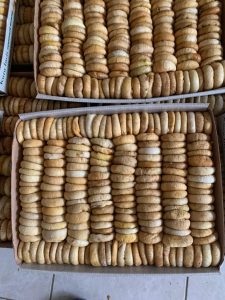 Exporters of Green apple in turkey, Producers ofGreen applein turkey, Suppliers of Green applein turkey, Broker of Green applein turkey, Manufacturer of Green applein turkey, Seller of Green applein turkeyExporters of Red apple in turkey, Producers ofRed applein turkey, Suppliers of Red apple in turkey, Broker of Red apple in turkey, Manufacturer of Red applein turkey, Seller of Red apple in turkeyExporters of Whey powder in turkey, Producers ofWhey powder in turkey, Suppliers of Whey powder in turkey, Broker of Whey powder in turkey, Manufacturer of Whey powder in turkey, Seller of Whey powder in turkeyExporters of Textile dyes fabric paint in turkey, Producers ofTextile dyes fabric paintin turkey, Suppliers of Textile dyes fabric paint in turkey, Broker of Textile dyes fabric paint in turkey, Manufacturer of Textile dyes fabric paintin turkey, Seller of Textile dyes fabric paint in turkeyExporters of Lemon in turkey, Producers ofLemon in turkey, Suppliers of Lemon in turkey, Broker of Lemon in turkey, Manufacturer of Lemonin turkey, Seller of Lemon in turkeyExporters of Crystal menthol in turkey, Producers ofCrystal menthol in turkey, Suppliers of Crystal menthol in turkey, Broker of Crystal menthol in turkey, Manufacturer of Crystal mentholin turkey, Seller of Crystal menthol in turkeyExporters of Poppy seed oil in turkey, Producers ofPoppy seed oil in turkey, Suppliers of Poppy seed oil in turkey, Broker of Poppy seed oil in turkey, Manufacturer of Poppy seed oilin turkey, Seller of Poppy seed oil in turkeyExporters of Pomegranate in turkey, Producers ofPomegranate in turkey, Suppliers of Pomegranate in turkey, Broker of Pomegranate in turkey, Manufacturer of Pomegranatein turkey, Seller of Pomegranate in turkeyExporters of Carrot in turkey, Producers ofCarrot in turkey, Suppliers of Carrot in turkey, Broker of Carrot in turkey, Manufacturer of Carrotin turkey, Seller of Carrot in turkeyExporters of Desiccated coconut in turkey, Producers ofDesiccated coconut in turkey, Suppliers of Desiccated coconut in turkey, Broker of Desiccated coconut in turkey, Manufacturer of Desiccated coconutin turkey, Seller of Desiccated coconut in turkeyExporters of Clove in turkey, Producers ofClove in turkey, Suppliers of Clove in turkey, Broker of Clove in turkey, Manufacturer of LClove in turkey, Seller of Clove in turkeyExporters of Dried chili pepper in turkey, Producers ofDried chili pepper in turkey, Suppliers of Dried chili pepper in turkey, Broker of Dried chili pepper in turkey, Manufacturer of Dried chili pepperin turkey, Seller of Dried chili pepper in turkeyExporters of Pear in turkey, Producers ofPear in turkey, Suppliers of Pear in turkey, Broker of Pear in turkey, Manufacturer of LPearin turkey, Seller of Pear in turkeyExporters of Coriander seed in turkey, Producers ofCoriander seed in turkey, Suppliers of Coriander seed in turkey, Broker of Coriander seed in turkey, Manufacturer of Coriander seedin turkey, Seller of Coriander seed in turkeyExporters of Red chili in turkey, Producers ofRed chili in turkey, Suppliers of Red chili in turkey, Broker of Red chili in turkey, Manufacturer of Red chiliin turkey, Seller of Red chili in turkeyExporters of Activated carbon in turkey, Producers ofActivated carbon in turkey, Suppliers of Activated carbon in turkey, Broker of Activated carbon in turkey, Manufacturer of Activated carbonin turkey, Seller of Activated carbon in turkeyExporters of Green chili in turkey, Producers ofGreen chili in turkey, Suppliers of Green chili in turkey, Broker of Green chili in turkey, Manufacturer of Green chiliin turkey, Seller of Green chili in turkeyExporters of White poppy seed in turkey, Producers ofWhite poppy seed in turkey, Suppliers of White poppy seed in turkey, Broker of White poppy seed in turkey, Manufacturer of White poppy seedin turkey, Seller of White poppy seed in turkey, Exporters of Blue poppy seed in turkey, Producers ofBlue poppy seed in turkey, Suppliers of Blue poppy seed in turkey, Broker of Blue poppy seed in turkey, Manufacturer of Blue poppy seedin turkey, Seller of Blue poppy seed in turkey, Exporters of Almond in turkey, Producers ofAlmond in turkey, Suppliers of Almond in turkey, Broker of Almond in turkey, Manufacturer of Almondin turkey, Seller of Almond in turkey, Exporters of Apricot kernels in turkey, Producers ofApricot kernels in turkey, Suppliers of Apricot kernels in turkey, Broker of Apricot kernels in turkey, Manufacturer of Apricot kernelsin turkey, Seller of Apricot kernels in turkey, Exporters of pistachios in turkey, Producers ofpistachios in turkey, Suppliers of pistachios in turkey, Broker of pistachios in turkey, Manufacturer of pistachiosin turkey, Seller of pistachios in turkey, Exporters of Dried apricot in turkey, Producers ofDried apricot in turkey, Suppliers of Dried apricot in turkey, Broker of Dried apricot in turkey, Manufacturer of Dried apricotin turkey, Seller of Dried apricot in turkey, Exporters of Caraway seeds in turkey, Producers ofCaraway seeds in turkey, Suppliers of Caraway seeds in turkey, Broker of Caraway seeds in turkey, Manufacturer of Caraway seedsin turkey, Seller of Caraway seeds in turkey, Exporters of Tomato in turkey, Producers ofTomatoin turkey, Suppliers of Tomato in turkey, Broker of Tomato in turkey, Manufacturer of Tomato in turkey, Seller of Tomato in turkey, Exporters of Skimmed milk powder in turkey, Producers ofSkimmed milk powderin turkey, Suppliers of Skimmed milk powder in turkey, Broker of Skimmed milk powder in turkey, Manufacturer of Skimmed milk powder in turkey, Seller of Skimmed milk powder in turkey, Exporters of Cumin seed in turkey, Producers ofCumin seedin turkey, Suppliers of Cumin seed in turkey, Broker of Cumin seed in turkey, Manufacturer of Cumin seed in turkey, Seller of Cumin seed in turkey,Exporters of Susam sesame seeds in turkey, Producers ofSusam sesame seedsin turkey, Suppliers of Susam sesame seeds in turkey, Broker of Susam sesame seeds in turkey, Manufacturer of Susam sesame seeds in turkey, Seller of Susam sesame seeds in turkey, Exporters of Denim yarn in turkey, Producers ofDenim yarnin turkey, Suppliers of Denim yarn in turkey, Broker of Denim yarn in turkey, Manufacturer of Denim yarn in turkey, Seller of Denim yarn in turkey, Exporters of Polyester yarn in turkey, Producers ofPolyester yarnin turkey, Suppliers of Polyester yarn in turkey, Broker of Polyester yarn in turkey, Manufacturer of Polyester yarn in turkey, Seller of Polyester yarn in turkey, Exporters of Nigella seeds in turkey, Producers ofNigella seedsin turkey, Suppliers of Nigella seeds in turkey, Broker of Nigella seeds in turkey, Manufacturer of Nigella seedsin turkey, Seller of Nigella seeds in turkey, Exporters of Chickpeas in turkey, Producers ofChickpeasin turkey, Suppliers of Chickpeas in turkey, Broker of Chickpeas in turkey, Manufacturer of Chickpeasin turkey, Seller of Chickpeas in turkey, Importers of Green apple in turkey, Consumers of Green apple in turkey, Buyers of Green apple in turkey, Broker of Green apple in turkey, Agents of Green apple in turkey, Customers of Green apple in turkey, Importers of Red apple in turkey, Consumers of Red apple in turkey, Buyers of Red apple in turkey, Broker of Red apple in turkey, Agents of Red apple in turkey, Customers of Red apple in turkey, Importers of Whey powder in turkey, Consumers of Whey powder in turkey, Buyers of Whey powder in turkey, Broker of Whey powder in turkey, Agents of Whey powder in turkey, Customers of Whey powder in turkey, Importers of Textile dyes fabric paint in turkey, Consumers of Textile dyes fabric paint in turkey, Buyers of Textile dyes fabric paint in turkey, Broker of Textile dyes fabric paint in turkey, Agents of Textile dyes fabric paint in turkey, Customers of Textile dyes fabric paint in turkey, Importers of Lemon in turkey, Consumers of Lemon in turkey, Buyers of Lemon in turkey, Broker of Lemon in turkey, Agents of Lemon in turkey, Customers of Lemon in turkey, Importers of Crystal menthol in turkey, Consumers of Crystal menthol in turkey, Buyers of Crystal menthol in turkey, Broker of Crystal menthol in turkey, Agents of Crystal menthol in turkey, Customers of Crystal menthol in turkey, Importers of Poppy seed oil in turkey, Consumers of Poppy seed oil in turkey, Buyers of Poppy seed oil in turkey, Broker of Poppy seed oil in turkey, Agents of Poppy seed oil in turkey, Customers of Poppy seed oil in turkey, Importers of Pomegranate in turkey, Consumers of Pomegranate in turkey, Buyers of Pomegranate in turkey, Broker of Pomegranate in turkey, Agents of Pomegranate in turkey, Customers of Pomegranate in turkey, Importers of Carrot in turkey, Consumers of Carrot in turkey, Buyers of Carrot in turkey, Broker of Carrot in turkey, Agents of Carrot in turkey, Customers of Carrot in turkey, Importers of Desiccated coconut in turkey, Consumers of Desiccated coconut in turkey, Buyers of Desiccated coconut in turkey, Broker of Desiccated coconut in turkey, Agents of Desiccated coconut in turkey, Customers of Desiccated coconut in turkey, Importers of Clove in turkey, Consumers of Clove in turkey, Buyers of Clove in turkey, Broker of Clove in turkey, Agents of L Clove in turkey, Customers of Clove in turkey, Importers of Dried chili pepper in turkey, Consumers of Dried chili pepper in turkey,Buyers of Dried chili pepper in turkey, Broker of Dried chili pepper in turkey, Agents of Dried chili pepper in turkey, Customers of Dried chili pepper in turkey, Importers of Pear in turkey, Consumers of Pear in turkey, Buyers of Pear in turkey, Broker of Pear in turkey, Agents of L Pear in turkey, Customers of Pear in turkey, Importers of Coriander seed in turkey, Consumers of Coriander seed in turkey, Buyers of Coriander seed in turkey, Broker of Coriander seed in turkey, Agents of Coriander seed in turkey, Customers of Coriander seed in turkey, Importers of Red chili in turkey, Consumers of Red chili in turkey, Buyers of Red chili in turkey, Broker of Red chili in turkey, Agents of Red chili in turkey, Customers of Red chili in turkey, Importers of Activated carbon in turkey, Consumers of Activated carbon in turkey, Buyers of Activated carbon in turkey, Broker of Activated carbon in turkey, Agents of Activated carbon in turkey, Customers of Activated carbon in turkey, Importers of Green chili in turkey, Consumers of Green chili in turkey, Buyers of Green chili in turkey, Broker of Green chili in turkey, Agents of Green chili in turkey, Customers of Green chili in turkey, Importers of White poppy seed in turkey, Consumers of White poppy seed in turkey, Buyers of White poppy seed in turkey, Broker of White poppy seed in turkey, Agents of White poppy seed in turkey, Customers of White poppy seed in turkey, Importers of Blue poppy seed in turkey, Consumers of Blue poppy seed in turkey, Buyers of Blue poppy seed in turkey, Broker of Blue poppy seed in turkey, Agents of Blue poppy seed in turkey, Customers of Blue poppy seed in turkey, Importers of Almond in turkey, Consumers of Almond in turkey, Buyers of Almond in turkey, Broker of Almond in turkey, Agents of Almond in turkey, Customers of Almond in turkey, Importers of Apricot kernels in turkey, Consumers of Apricot kernels in turkey, Buyers of Apricot kernels in turkey, Broker of Apricot kernels in turkey, Agents of Apricot kernels in turkey, Customers of Apricot kernels in turkey, Importers of pistachios in turkey, Consumers of pistachios in turkey, Buyers of pistachios in turkey, Broker of pistachios in turkey, Agents of pistachios in turkey, Customers of pistachios in turkey, Importers of Dried apricot in turkey, Consumers of Dried apricot in turkey, Buyers of Dried apricot in turkey, Broker of Dried apricot in turkey, Agents of Dried apricot in turkey, Customers of Dried apricot in turkey, Importers of Caraway seeds in turkey, Consumers of Caraway seeds in turkey, Buyers of Caraway seeds in turkey, Broker of Caraway seeds in turkey, Agents of Caraway seeds in turkey, Customers of Caraway seeds in turkey, Importers of Tomato in turkey, Consumers of Tomato in turkey, Buyers of Tomato in turkey, Broker of Tomato in turkey, Agents of Tomato in turkey, Customers of Tomato in turkey, Importers of Skimmed milk powder in turkey, Consumers of Skimmed milk powder in turkey, Buyers of Skimmed milk powder in turkey, Broker of Skimmed milk powder in turkey, Agents of Skimmed milk powder in turkey, Customers of Skimmed milk powder in turkey, Importers of Cumin seed in turkey, Consumers of Cumin seed in turkey, Buyers of Cumin seed in turkey, Broker of Cumin seed in turkey, Agents of Cumin seed in turkey, Customers of Cumin seed in turkey, Importers of Susam sesame seeds in turkey, Consumers of Susam sesame seeds in turkey, Buyers of Susam sesame seeds in turkey, Broker of Susam sesame seeds in turkey, Agents of Susam sesame seeds in turkey, Customers of Susam sesame seeds in turkey, Importers of Denim yarn in turkey, Consumers of Denim yarn in turkey, Buyers of Denim yarn in turkey, Broker of Denim yarn in turkey, Agents of Denim yarn in turkey, Customers of Denim yarn in turkey, Importers of Polyester yarn in turkey, Consumers of Polyester yarn in turkey, Buyers of Polyester yarn in turkey, Broker of Polyester yarn in turkey, Agents of Polyester yarn in turkey, Customers of Polyester yarn in turkey, Importers of Nigella seeds in turkey, Consumers of Nigella seeds in turkey, Buyers of Nigella seeds in turkey, Broker of Nigella seeds in turkey, Agents of Nigella seeds in turkey, Customers of Nigella seeds in turkey, Importers of Chickpeas in turkey, Consumers of Chickpeas in turkey, Buyers of Chickpeas in turkey, Broker of Chickpeas in turkey, Agents of Chickpeas in turkey, Customers of Chickpeas in turkey, Exporters of Wheat flour in turkey, Producers ofWheat flour in turkey, Suppliers of Wheat flour in turkey, Broker of Wheat flour in turkey, Manufacturer of Wheat flourin turkey, Seller of Wheat flour in turkey, Importers of Wheat flour in turkey, Exporters of Chocolates in turkey, Producers ofChocolates in turkey, Suppliers of Chocolates in turkey, Broker of Chocolates in turkey, Manufacturer of Chocolatesin turkey, Seller of Chocolates in turkey, Importers of Chocolates in turkey, Exporters of Hand sanitizer in turkey, Producers ofHand sanitizer in turkey, Suppliers of Hand sanitizer in turkey, Broker of Hand sanitizer in turkey, Manufacturer of Hand sanitizerin turkey, Seller of Hand sanitizer in turkey, Importers of Hand sanitizer in turkey, Exporters of Red lentils in turkey, Consumers of Red lentils in turkey, Buyers of Red lentils in turkey, Broker of Red lentils in turkey, Agents of Red lentils in turkey, Customers of Red lentils in turkey, Exporters of Bean in turkey, Consumers of Bean in turkey, Buyers of Bean in turkey, Broker of Bean in turkey, Agents of Bean in turkey, Customers of Bean in turkey, Exporters of Kidney bean in turkey, Consumers of Kidney bean in turkey, Buyers of Kidney bean in turkey, Broker of Kidney bean in turkey, Agents of Kidney bean in turkey, Customers of Kidney bean in turkey, Exporters of Green lentils in turkey, Consumers of Green lentils in turkey, Buyers of Green lentils in turkey, Broker of Green lentils in turkey, Agents of Green lentils in turkey, Customers of Green lentils in turkey, Exporters of Yellow lentils in turkey, Consumers of Yellow lentils in turkey, Buyers of Yellow lentils in turkey, Broker of Yellow lentils in turkey, Agents of Yellow lentils in turkey, Customers of Yellow lentils in turkey, Exporters of Black eyed pea in turkey, Consumers of Black eyed pea in turkey, Buyers of Black eyed pea in turkey, Broker of Black eyed pea in turkey, Agents of Black eyed pea in turkey, Customers of Black eyed pea in turkey, Exporters of Broad bean in turkey, Consumers of Broad bean in turkey, Buyers of Broad bean in turkey, Broker of Broad bean in turkey, Agents of Broad bean in turkey, Customers of Broad bean in turkey, Exporters of Green mung beans in turkey, Consumers of Green mung beans in turkey, Buyers of Green mung beans in turkey, Broker of Green mung beans in turkey, Agents of Green mung beans in turkey, Customers of Green mung beans in turkey, Exporters of Yellow peas in turkey, Consumers of Yellow peas in turkey, Buyers of Yellow peas in turkey, Broker of Yellow peas in turkey, Agents of Yellow peas in turkey, Customers of Yellow peas in turkey, Exporters of Green peas in turkey, Consumers of Green peas in turkey, Buyers of Green peas in turkey, Broker of Green peas in turkey, Agents of Green peas in turkey, Customers of Green peas in turkey, Exporters of Red kidney beans in turkey, Consumers of Red kidney beans in turkey, Buyers of Red kidney beans in turkey, Broker of Red kidney beans in turkey, Agents of Red kidney beans in turkey, Customers of Red kidney beans in turkey, Exporters of Yellow bulgur coarse in turkey, Consumers of Yellow bulgur coarse in turkey, Buyers of Yellow bulgur coarse in turkey, Broker of Yellow bulgur coarse in turkey, Agents of Yellow bulgur coarse in turkey, Customers of Yellow bulgur coarse in turkey, Exporters of Yellow bulgur fine in turkey, Consumers of Yellow bulgur fine in turkey, Buyers of Yellow bulgur fine in turkey, Broker of Yellow bulgur fine in turkey, Agents of Yellow bulgur fine in turkey, Customers of Yellow bulgur fine in turkey, Exporters of Brown bulgur in turkey, Consumers of Brown bulgur in turkey, Buyers of Brown bulgur in turkey, Broker of Brown bulgur in turkey, Agents of Brown bulgur in turkey, Customers of Brown bulgur in turkey, Exporters of Seferkitel bulgur in turkey, Consumers of Seferkitel bulgur in turkey, Buyers of Seferkitel bulgur in turkey, Broker of Seferkitel bulgur in turkey, Agents of Seferkitel bulgur in turkey, Customers of Seferkitel bulgur in turkey, Exporters of Fareek in turkey, Consumers of Fareek in turkey, Buyers of Fareek in turkey, Broker of Fareek in turkey, Agents of Fareek in turkey, Customers of Fareek in turkey, Exporters of Jerish bulgur in turkey, Consumers of Jerish bulgur in turkey, Buyers of Jerish bulgur in turkey, Broker of Jerish bulgur in turkey, Agents of Jerish bulgur in turkey, Customers of Jerish bulgur in turkey, Exporters of Heris wheat in turkey, Consumers of Heris wheat in turkey, Buyers of Heris wheat in turkey, Broker of Heris wheat in turkey, Agents of Heris wheat in turkey, Customers of Heris wheat in turkey, Exporters of White dehulled wheat in turkey, Consumers of White dehulled wheat in turkey, Buyers of White dehulled wheat in turkey, Broker of White dehulled wheat in turkey, Agents of White dehulled wheat in turkey, Customers of White dehulled wheat in turkey, Exporters of Milling wheat in turkey, Consumers of Milling wheat in turkey, Buyers of Milling wheat in turkey, Broker of Milling wheat in turkey, Agents of Milling wheat in turkey, Customers of Milling wheat in turkey, Exporters of Durum wheat in turkey, Consumers of Durum wheat in turkey, Buyers of Durum wheat in turkey, Broker of Durum wheat in turkey, Agents of Durum wheat in turkey, Customers of Durum wheat in turkey, Exporters of Feed wheat in turkey, Consumers of Feed wheat in turkey, Buyers of Feed wheat in turkey, Broker of Feed wheat in turkey, Agents of Feed wheat in turkey, Customers of Feed wheat in turkey, Exporters of Corn in turkey, Consumers of Corn in turkey, Buyers of Corn in turkey, Broker of Corn in turkey, Agents of Corn in turkey, Customers of Corn in turkey, Exporters of Barley in turkey, Consumers of Barley in turkey, Buyers of Barley in turkey, Broker of Barley in turkey, Agents of Barley in turkey, Customers of Barley in turkey, Exporters of Rye in turkey, Consumers of Rye in turkey, Buyers of Rye in turkey, Broker of Rye in turkey, Agents of Rye in turkey, Customers of Rye in turkey, Exporters of Oats in turkey, Consumers of Oats in turkey, Buyers of Oats in turkey, Broker of Oats in turkey, Agents of Oats in turkey, Customers of Oats in turkey, Exporters of Sorghum in turkey, Consumers of Sorghum in turkey, Buyers of Sorghum in turkey, Broker of Sorghum in turkey, Agents of Sorghum in turkey, Customers of Sorghum in turkey, Exporters of Buck wheat in turkey, Consumers of Buck wheat in turkey, Buyers of Buck wheat in turkey, Broker of Buck wheat in turkey, Agents of Buck wheat in turkey, Customers of Buck wheat in turkey, Exporters of Cherry in turkey, Consumers of Cherry in turkey, Buyers of Cherry in turkey, Broker of Cherry in turkey, Agents of Cherry in turkey, Customers of Cherry in turkey, Exporters of Plastic Products in turkey, Consumers of Plastic Products in turkey, Buyers of Plastic Products in turkey, Broker of Plastic Products in turkey, Agents of Plastic Products in turkey, Customers of Plastic Products in turkey, Exporters of Non stick frying pans in turkey, Consumers of Non stick frying pans in turkey, Buyers of Non stick frying pans in turkey, Broker of Non stick frying pans in turkey, Agents of Non stick frying pans in turkey, Customers of Non stick frying pans in turkey, Exporters of Black Cumin Seed / Nigella sativa seed / Habbatus Sauda / Black seeds / Kalonji seeds from India, Consumers of Black Cumin Seed / Nigella sativa seed / Habbatus Sauda / Black seeds / Kalonji seeds from India, Buyers of Black Cumin Seed / Nigella sativa seed / Habbatus Sauda / Black seeds / Kalonji seeds from India, Broker of Black Cumin Seed / Nigella sativa seed / Habbatus Sauda / Black seeds / Kalonji seeds from India, Agents of Black Cumin Seed / Nigella sativa seed / Habbatus Sauda / Black seeds / Kalonji seeds from India, Customers of Black Cumin Seed / Nigella sativa seed / Habbatus Sauda / Black seeds / Kalonji seeds from India, Producer of Black Cumin Seed / Nigella sativa seed / Habbatus Sauda / Black seeds / Kalonji seeds from India, Suppliers of Black Cumin Seed / Nigella sativa seed / Habbatus Sauda / Black seeds / Kalonji seeds from India, Importers of Black Cumin Seed / Nigella sativa seed / Habbatus Sauda / Black seeds / Kalonji seeds from Turkey, Consumers of Black Cumin Seed / Nigella sativa seed / Habbatus Sauda / Black seeds / Kalonji seeds from Turkey, Buyers of Black Cumin Seed / Nigella sativa seed / Habbatus Sauda / Black seeds / Kalonji seeds from Turkey, Broker of Black Cumin Seed / Nigella sativa seed / Habbatus Sauda / Black seeds / Kalonji seeds from Turkey, Agents of Black Cumin Seed / Nigella sativa seed / Habbatus Sauda / Black seeds / Kalonji seeds from Turkey, Customers of Black Cumin Seed / Nigella sativa seed / Habbatus Sauda / Black seeds / Kalonji seeds from Turkey, Producer of Black Cumin Seed / Nigella sativa seed / Habbatus Sauda / Black seeds / Kalonji seeds from Turkey, Suppliers of Black Cumin Seed / Nigella sativa seed / Habbatus Sauda / Black seeds / Kalonji seeds from Turkey, Exporters of Rice in turkey, Producers of Rice in turkey, Suppliers of Rice in turkey, Broker of Rice in turkey, Manufacturer of Rice in turkey, Seller of Rice in turkey, Exporters of Wet Wipes in turkey, Producers of Wet Wipes in turkey, Suppliers of Wet Wipes in turkey, Broker of Wet Wipes in turkey, Manufacturer of Wet Wipes in turkey, Seller of Wet Wipes in turkey,  Exporters of Egg in turkey, Producers of Egg in turkey, Suppliers of Egg in turkey, Broker of Egg in turkey, Manufacturer of Egg in turkey, Seller of Egg in turkey, Exporters of Jute Yarn in turkey, Producers of Jute Yarn in turkey, Suppliers of Jute Yarn in turkey, Broker of Jute Yarn in turkey, Manufacturer of Jute Yarn in turkey, Seller of Jute Yarn in turkey, Exporters of Jute Rope in turkey, Producers of Jute Rope in turkey, Suppliers of Jute Rope in turkey, Broker of Jute Rope in turkey, Manufacturer of Jute Rope in turkey, Seller of Jute Rope in turkey, Exporters of Jute Bags in turkey, Producers of Jute Bags in turkey, Suppliers of Jute Bags in turkey, Broker of Jute Bags in turkey, Manufacturer of Jute Bags in turkey, Seller of Jute Bags in turkey, Exporters of Paper cups in turkey, Producers of Paper cups in turkey, Suppliers of Paper cups in turkey, Broker of Paper cups in turkey, Manufacturer of Paper cups in turkey, Seller of Paper cups in turkey, Exporters of Pocket prayer carpet in turkey, Producers of Pocket prayer carpet in turkey, Suppliers of Pocket prayer carpet in turkey, Broker of Pocket prayer carpet in turkey, Manufacturer of Pocket prayer carpet in turkey, Seller of Pocket prayer carpet in turkey