As per the information provided, it is crystal clear that the importation of Turkish White Poppy Seeds into India sans an import permit from the Central Bureau of Narcotics (CBN) in Gwalior is unequivocally prohibited. The importer in question had rendered an advance payment and produced legitimate documents, including a certificate for legally grown poppy seeds, yet the absence of the requisite import permit had hindered the clearance of their shipment at Chennai port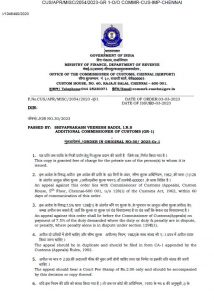 .
Despite a protracted legal tussle spanning over five months, the customs authority ultimately issued a final edict that levied a substantial penalty and fine of Rs. 30 lakhs, thereby allowing for the re-export of the impounded containers back to Turkey. Thus, it is an irrefutable fact that the import of poppy seeds into India sans an import permit from the CBN in Gwalior prior to shipment is an impossibility.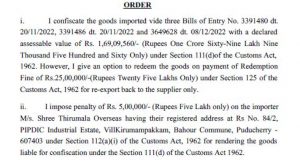 Furthermore, it is highly improbable that an import permit will be granted any time in the near future. Consequently, as the new crop arrivals of poppy seeds make their way into the Indian market, the price is anticipated to skyrocket to Rs. 2000.
To sum up, the facts presented above highlight the stringent prohibition on importing poppy seeds into India without obtaining the necessary permits from the CBN in Gwalior, and the dire repercussions that await those who disregard these legal stipulations. It is imperative for importers to adhere to all regulatory requirements to avoid any legal entanglements or financial penalties.
The order copy is attachedChennai custom order copy to seize poppy seeds