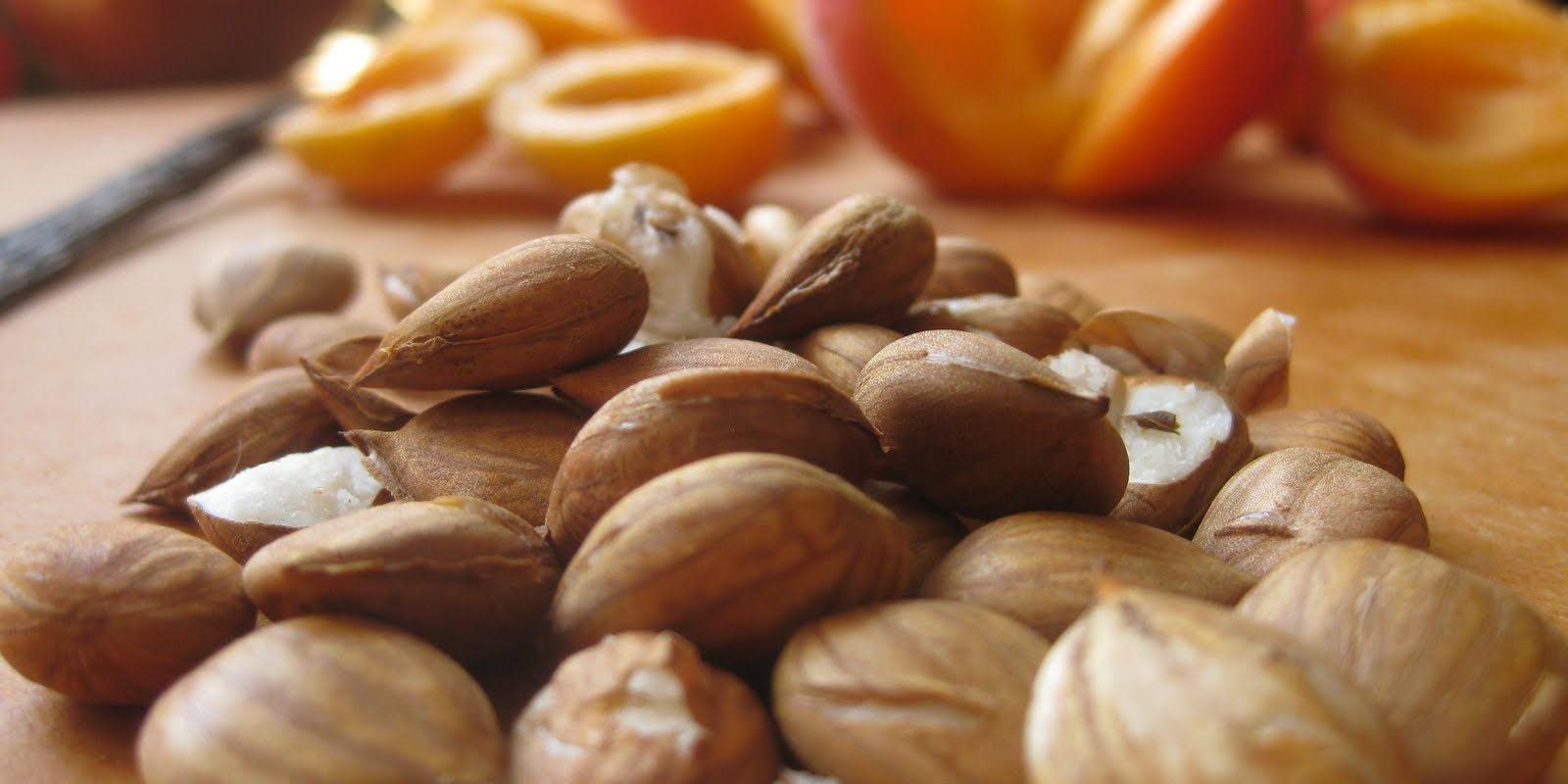 An Apricot kernel is the seed of an apricot. Seeds or kernels of the apricot grown in central Asia and around the Mediterranean are so sweet that they may be substituted for almonds. The Italian liqueur amaretto and amaretti biscotti are flavored with extract of apricot kernels as well as almonds. Oil pressed from these cultivars has been used as cooking oil.
It is known for alternative cancer treatment.
Apricot kernels can sometimes be strong-tasting and bitter. They feature in recipes for apricot jam, and Italian amaretto cookies. 
Many are familiar with the nutritional benefits of eating apricots. Its high mineral content assists those with anaemia, asthma, tuberculosis and bronchitis.However, not many are familiar with the health benefits of apricot seed or kernel. Although surrounded with controversy on its claim to cure cancer, the overall benefits outweigh the underlying fear of eating apricot seeds.Just like pomegranate and dates, eating apricot seed is very common and popular in the Middle East and considered one of their traditional and herbal medicine.
Health Benefits of Apricot Seed or Kernel
In summary the health benefits of eating apricot seed or kernel are as follows:
It is claimed that vitamin B17 helps in the prevention of cancer. Apricot seed has the highest percentage of B17 in any fruits and consuming this seed will help prevent cancer.
Vitamin B17, and hence apricot seed, also helps to lower high blood pressure
Helps to reduce pain associated with arthritis.
Help to maintain the general health and well-being. Hence, it will strengthen the ability to resist infections like colds and flu
Most people eat apricot seeds not just for the overall general well-being, but because of its property to prevent cancer.